The white oak timbers are on site and ready to be installed. They make a huge impact on the design of this home and will be gorgeous. Check out the following to see how they go up and stay in place.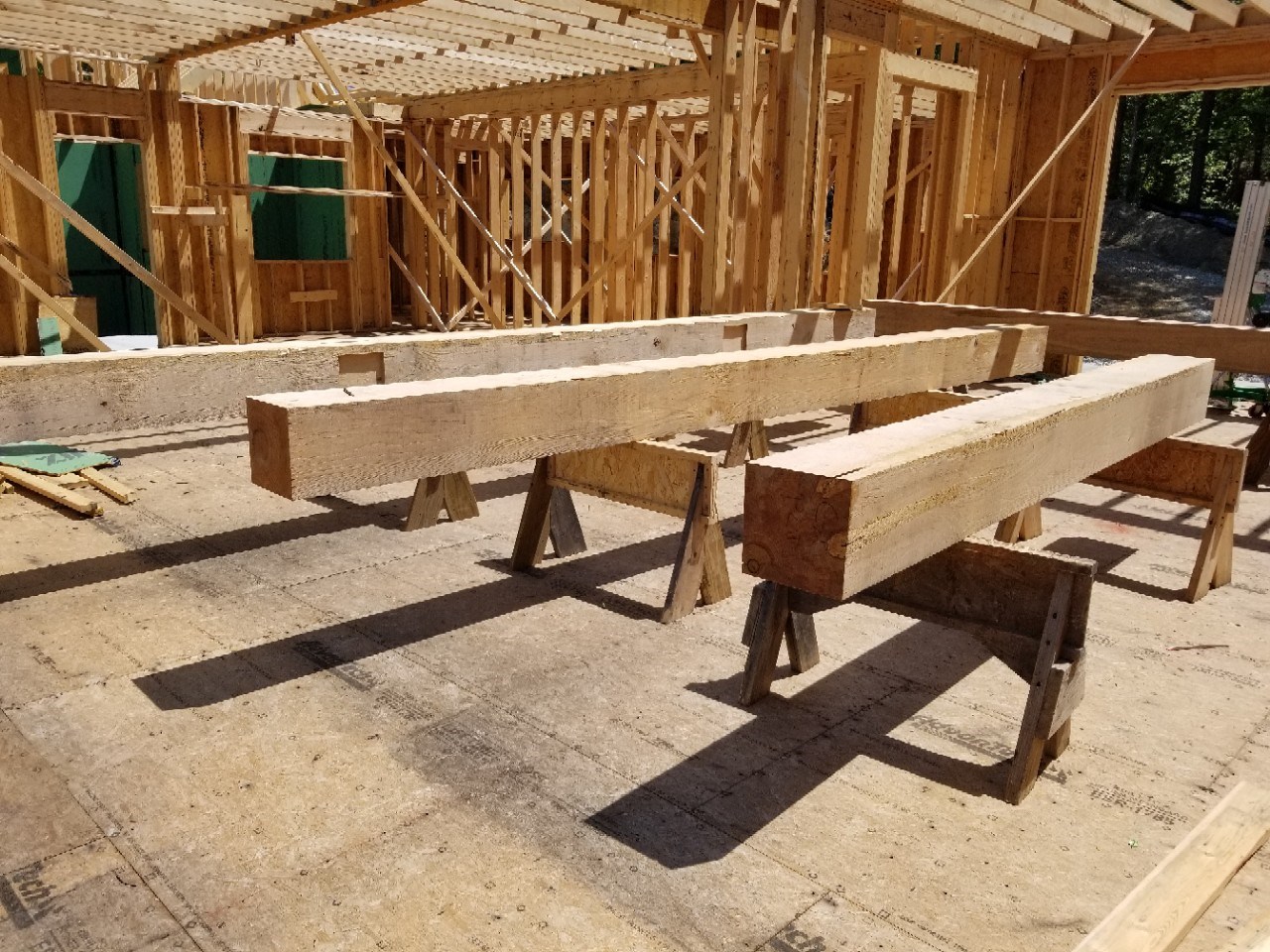 [wpvideo PnA10us7]
A walk around showing where the timbers will be installed and the steel posts that will hold them in place.
[wpvideo 6oQzufVM]
The set up of the timbers framed together to make arches that will be flown by a crane to place them.