The main level is being framed and we can see the white oak timbers being placed into the ceiling for support as well as ascetics. This shows just how high the ceiling will be in this lovely and spacious home. Next we'll be installing the timbers for the vaulted ceilings before roofing begins.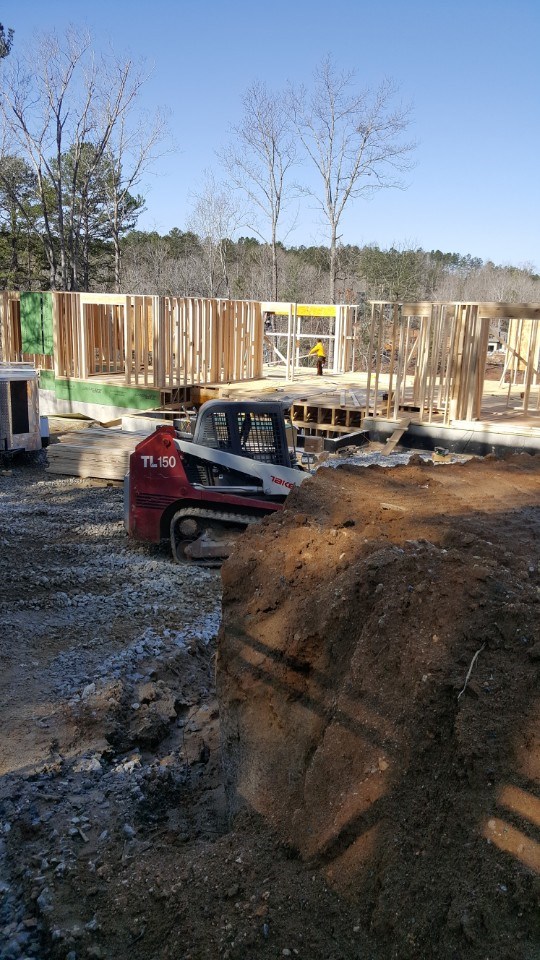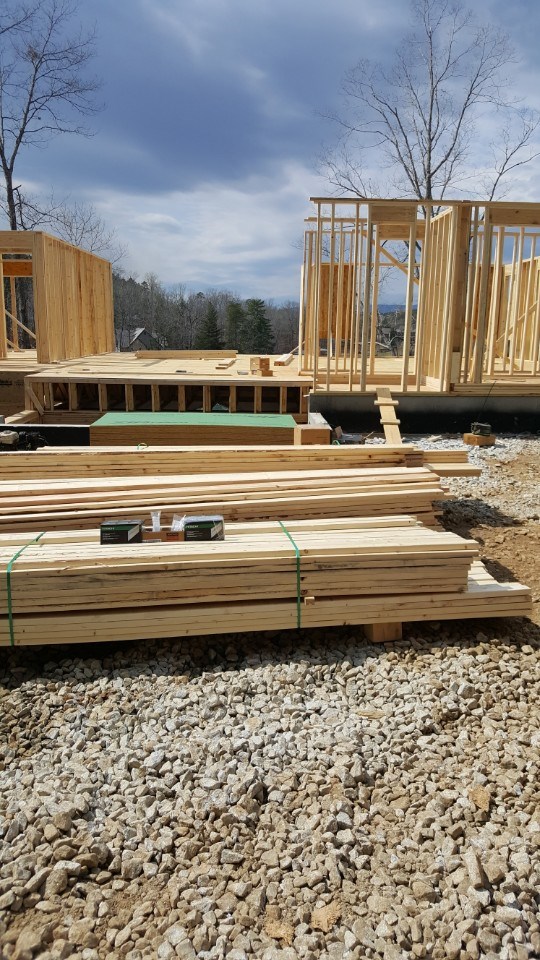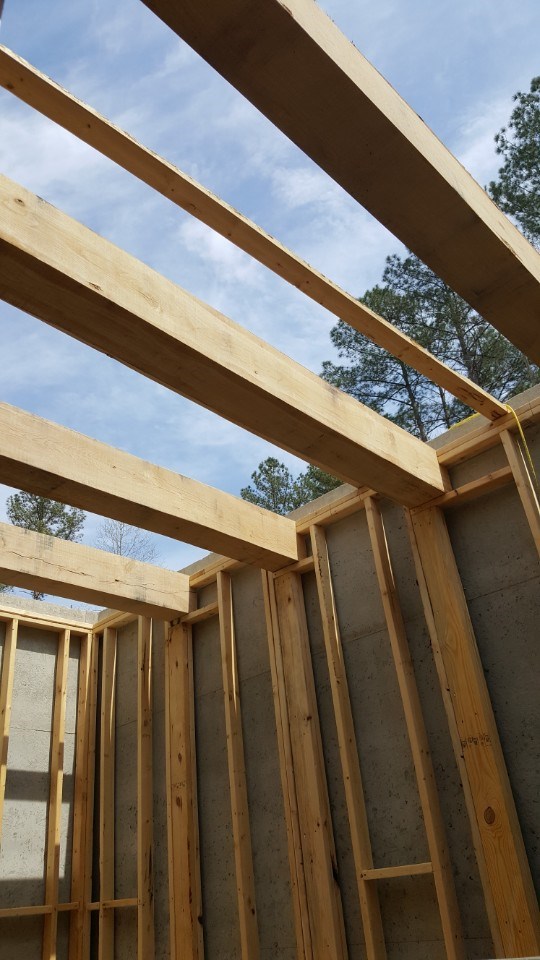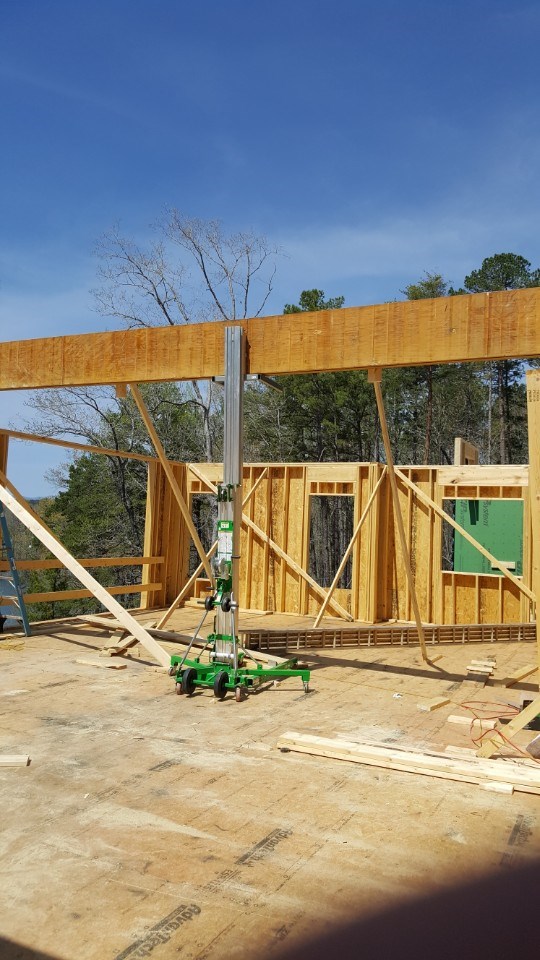 [wpvideo LMC6NW4a]
The crane in use helping to place the white oak timbers.
[wpvideo Y920pG7n]
The framing beginning on the main level.
[wpvideo 8xoKtPih]
An inspection of the main floor and garage framing.